At AVSE-TESOL in Hanoi and Ho Chi Minh City (Vietnam), we've been delivering our 'signature' in-class (attendance), Australian Government accredited and internationally recognised TESOL programme for more than 10 years. We've been delivering the same TESOL programme in Phnom Penh (Cambodia) for the past 3 years. What AVSE-TESOL has achieved in Hanoi, Ho Chi Minh City and Phnom Penh is good news by any measure. Here's some more good news: if you're determined to teach English abroad, but are unable to make it to one of AVSE's premier TESOL destinations right now, our online TESOL course is a great option.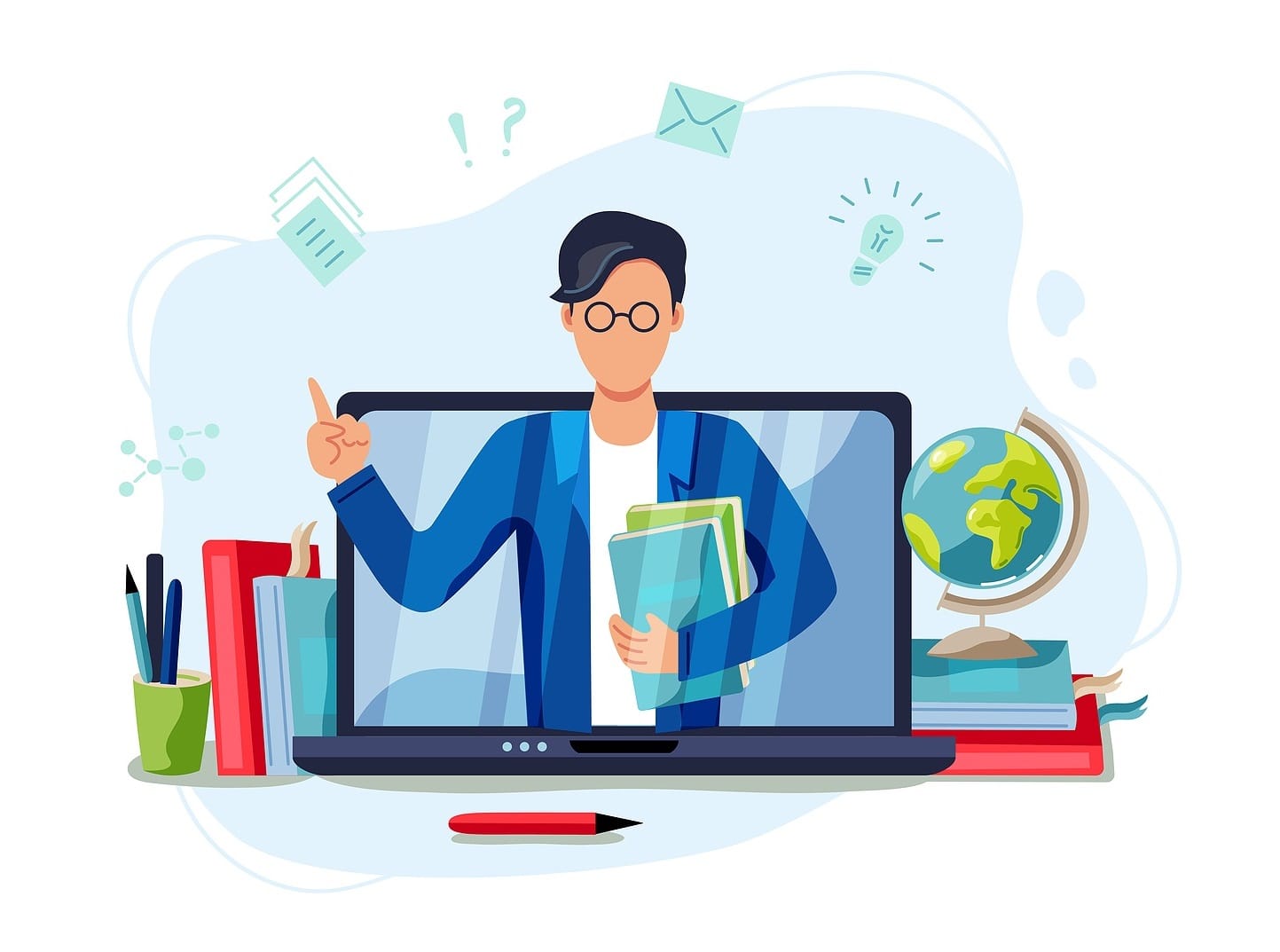 As the name suggests, 'online TESOL' is all about working your way through the requirements of AVSE's Australian Government accredited TESOL programme – online. You'll complete the TESOL course in a manner and timeframe that's best for you, from the comfort of your own home, from your favourite coffee shop or elsewhere. The choice is yours to make. Sure, there are boundaries, including a 12-month time limit to complete teaching practice classes and course related assessment tasks, but you control the schedule.
Online TESOL at AVSE-TESOL is suitable for professionally minded people of all ages and backgrounds. You'll mostly work independently, but your designated support person – an accredited TESOL trainer employed by AVSE-TESOL – will only be an email or WhatsApp message away. The key to successfully completing an online study programme of any sort, is self-discipline. Chip away at the course related requirements on a regular basis and you'll be 'done and dusted' in no time.
Process
Everything you need to get cracking with AVSE's online TESOL course is available via our 'user friendly' online portal. You'll be given access to the portal immediately after you've completed the straight-forward enrolment process – enrolment form submitted, offer made, offer accepted and payment cleared. Typically, the enrolment process takes no longer than a couple of days and then you can truly say that your preparation work for teaching English abroad is underway. Importantly, you don't need to be an information technology genius to find your way around AVSE's online portal. Regardless, the friendly folks at AVSE-TESOL will be pleased to extend a helping hand when it's needed.
Content
The course material and units of competency that are covered in the online TESOL course at AVSE-TESOL, mirror what's offered in our 'signature' in-class programmes in Hanoi, Ho Chi Minh City and Phnom Penh. Similarly, the trainers who are engaged by AVSE-TESOL to support you throughout the online TESOL course, are the same highly qualified people who deliver our in-class programme. The emphasis on working independently is where online TESOL at AVSE-TESOL differs from our in-class course.
At the end of your online TESOL course, all being well, you'll receive TESOL certification that's accredited by the Australian Government. This alone provides insight into the quality of the study programme. The online TESOL course at AVSE-TESOL is not a cheap online 'thing'. It's a serious academic qualification that involves a hefty workload and a high level of commitment. Here's a snapshot of the online course: 14 hours of teaching practice ('hands-on' teaching experience with real students); building a substantial portfolio of teaching and testing resources; developing targeted and comprehensive teaching and learning plans; engage in academic research – and a lot more. The core requirements of the online TESOL course at AVSE-TESOL unashamedly have an emphasis on practical teaching. Our TESOL students can opt to complete the 'physical' teaching practice hours (14 in total) in their own local community or at AVSE-TESOL in Hanoi, Ho Chi Minh City or Phnom Penh, as an optional extra (fee involved). The practical dimension of the online TESOL course at AVSE is a distinguishing factor in a competitive market. Employers (schools) want substantive proof  that you know your way around a classroom and can keep students engaged for the duration of a lesson.
Advantages of online TESOL
So, after a lot of research and scrolling you've reached the conclusion that AVSE's Australian Government accredited TESOL programme offers the best preparation for teaching English abroad, your ultimate goal, but you're still unsure if the online training mode is right for you. Understood! There's a lot to think about. Let's look at some of the benefits of the online option at AVSE-TESOL. It might help with your decision-making.
Convenience
'Convenience' is the most obvious advantage with online training. Are you a 'night owl'? "Yes", I hear you say. Okay, work on your TESOL requirements then. Do you hold a 'fly in', 'fly out' job where every second week you're scratching your head looking for something to do? Okay, now you're sorted, preparing yourself for teaching abroad – the next phase of your life. Online study allows you to fulfill course-related commitments at a time and place that's good for you with a caveat about reliable internet access. You can always deal with problematic internet access by having a low-cost internet stick attached to your key ring.
Cost
The fee for the online TESOL course at AVSE-TESOL is less than the fee for our in-class course, but the Australian Government accreditation and certification is the same, the course content is the same, the highly-qualified trainers are the same – and 'hands-on' support is only a message or a phone call away. In short, you'll pay less for the same product. We're able to offer the online study mode at a much cheaper price than our in-class course by passing on cost savings attributable to, among other things, lower rent, lower utility charges and better use of resources.
Caters for all comers
The research is emphatic; people learn in different ways. This presents ongoing challenges for trainers presiding over in-class study programmes. There are students who learn best by reading about the subject matter, others need to see it in action, others need to hear it and the list goes go. The online TESOL course at AVSE-TESOL is responsive to individual learning needs. The student controls the way they learn, which undoubtedly will be consistent with how they learn best. If you're following a pathway that's consistent with how you learn best, it's reasonable to assume the learning outcomes will be more positive than they would otherwise be.
Direct connection with market leader
By enrolling in the online TESOL course at AVSE-TESOL, you become part of the AVSE family, which includes 5,000+ former TESOL students who were once where you are right now. The networking opportunities are huge. The 'hands on' support from AVSE-TESOL is substantial. AVSE-TESOL is the market leader in Southeast Asia with preparing folks for teaching jobs in Vietnam, Cambodia and other destinations. We are physically on the ground in Hanoi, Ho Chi Minh City and Phnom Penh and know the region well. As a member of the AVSE-TESOL family, you will be a direct beneficiary of our market position.
Summary
It's true to say that online learning is not for everyone, but it's a perfect fit for many people. With the online TESOL course at AVSE-TESOL you'll receive all the benefits of investing in quality ESL teacher training at a lower upfront cost. You'll be able to study at a time and place that's good for you and in a manner that's consistent with how you learn best. Importantly, you'll have AVSE-TESOL in your corner moving forward.
You will find an Enrolment Form for the online TESOL programme at AVSE immediately below. After filling out the Enrolment Form, follow the instructions to send it electronocally to Ms SJ, AVSE's Admissions Officer. Ms SJ does her best to reach out to applicants within three business days of your Enrolment Form arriving in her inbox.
1300 Quang Trung Street
Go Vap District (Ward 14)
Ho Chi Minh City, Vietnam